Extra
is an American entertainment television news program covering events and celebrities which debuted on September 5, 1994 in syndication.
Announcement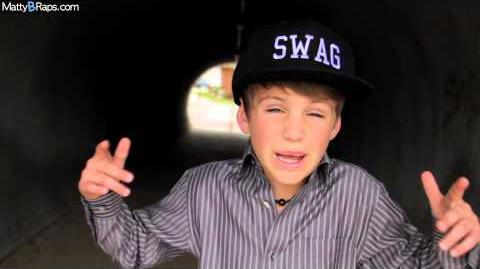 MattyB
announced on May 2, 2013, that he will appear on Tuesday May 7 in the show with anchors Mario and Maria to help they judge their "epic rap battle" they have in their show.
Contest
MattyB invited his fans to create a video of them rapping or singing their own theme and Mario and Maria might put the video on TV. The only rule of the contestant is that it has to be an original song from the fanatics (no covers or remixes).
Show
The show was filmed on Sunday May 5 and premiered on Tuesday May 7. At the show, MattyB made the announcement for his concert in Club Nokia, Los Angeles.
Unaired footage
Mattybe uploaded a video of an unaired footage of Mario, Maria, and himself doing a freestlye on May 8.
Ad blocker interference detected!
Wikia is a free-to-use site that makes money from advertising. We have a modified experience for viewers using ad blockers

Wikia is not accessible if you've made further modifications. Remove the custom ad blocker rule(s) and the page will load as expected.