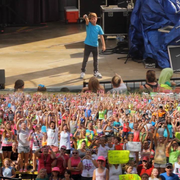 MattyB
fandom
(also known as
fanatics
or
fanbase
) is a group composed of fans characterized by a feeling of sympathy and camaraderie with others who share a common interest in him. They are typically interested in even minor details of MattyB and spend a significant portion of their time and energy involved with their interest, often as a part of a social network with particular practices.
LOVE LIFE
Mattyb is currently in a relationship with Mariah Tidwell this is his first relationship in 2018. He hopes that his relationship with Mariah with last for a long time and I hope you do 2!!!!!!!!😘go follow her on insta @tidwellmariah and musically @mariahluvshercuzens
Ad blocker interference detected!
Wikia is a free-to-use site that makes money from advertising. We have a modified experience for viewers using ad blockers

Wikia is not accessible if you've made further modifications. Remove the custom ad blocker rule(s) and the page will load as expected.